CHAMPIONS LEAGUE KNOCK-OUT STAGE FAVORITES
This season's UEFA Champions League campaign is already edging towards the knockout stage and while some teams have secured their position in the next round, there are some whose qualification still hangs in the balance. There are also the ones who already know that they're either dropping to the Europa League or have left the competition already.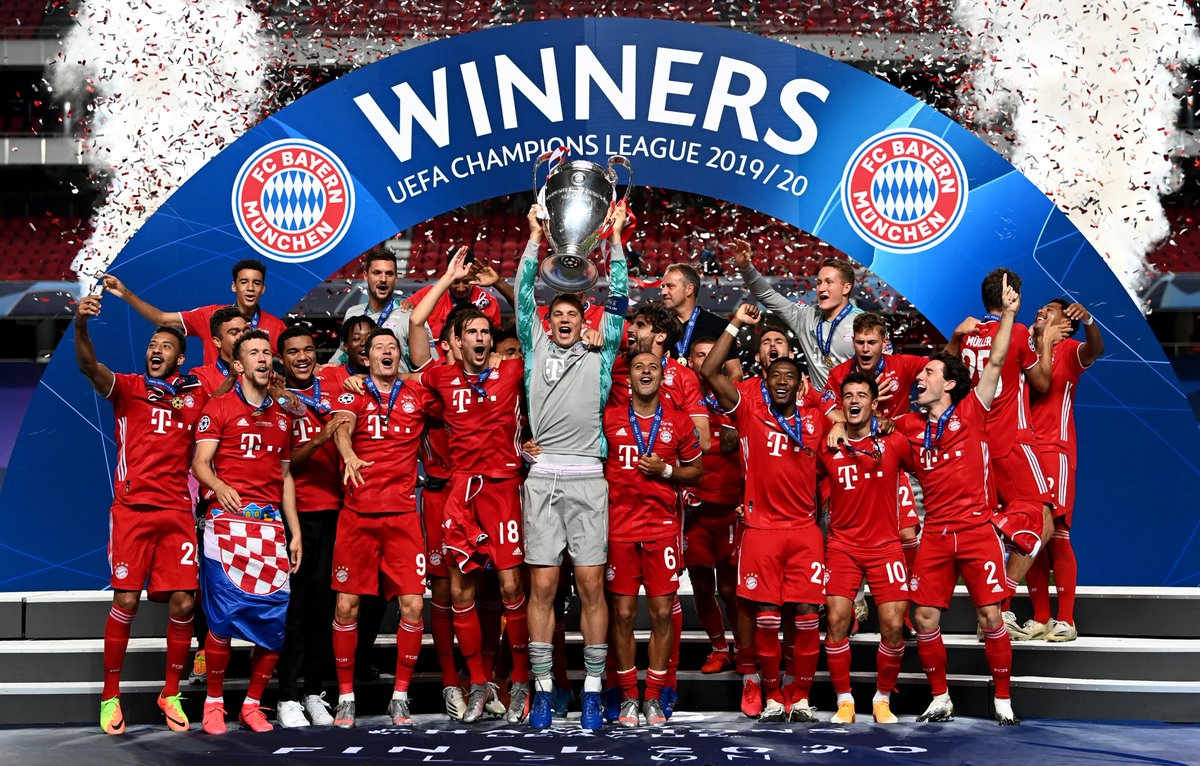 Last season's winners Bayern Munich are looking like they are going to retain their crown as they remain the team to beat even this season. After drawing just one and won four of their last five games, they have sealed their qualification to the next round.
Manchester City have a similar record as Bayern Munich
and are the second team that have qualified for the round of 16. Pep will be hoping that this is the season he finally has a taste of Champions League glory for City.
Previous winners Liverpool are the third team to have qualified. The English Champions won four of their past five games and lost just one – against Atlanta – but are already in the next round anyway.
Fellow Premier League outfit Chelsea are another team to have qualified. They have the same record as City and Liverpool, as Lampard and his team are currently in great form both in the league and in Europe.
Juventus and Barcelona have both left Dynamo Kyiv and Ferencváros to qualify for the next round. Monchengladbach and Inter are waiting till the final matchday to know their fate whether or not they will be joining the party.
Manchester United lost 1-3 to PSG last this week to put their hopes of qualifying in scrutiny. They are currently level on points with Leipzig and the Parisiens and must win their last game against Leipzig in Germany to secure a straight qualification to the last 16.