WILL JAMES RODRIGUEZ THRIVE IN ENGLAND?
There are now strong indications that Real Madrid might release James Rodriguez this summer.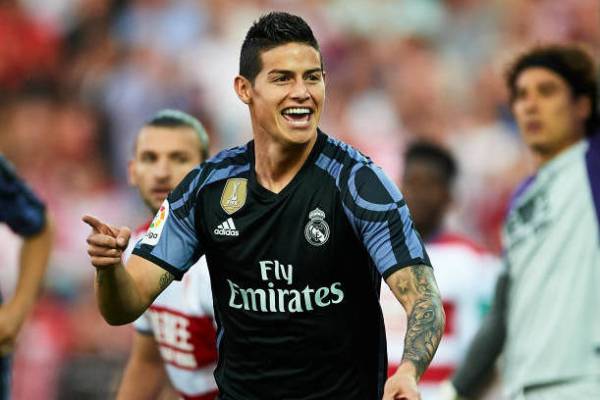 The Columbian is widely expected to complete the move to Old Trafford this summer if things go according to plan.
The player was hired by Florentino Perez after his brilliant display for his national team at the 2014 World Cup. In his three year stay at Santiago Bernabeu, he has scored 28 times with a min/goal average of 177.18. He has created at least 181 chances during that period, hitting 124 shots with conversion rate of 22.58. His passing accuracy is 87.61%. His stats show that he could be a better threat in the Red Devils set-up.
Coach Jose Mourinho is still working the team. After throwing big money in a quick fix attempt by luring Paul Pogba back to the Theatre of Dreamsand convincing Zlatan Ibrahimovic to exit PSG, Mourinho is now looking at specific needs of the team.
With Ibrahimovic injured, Mourinho wants a top striker aside other players. Atletico Madrid's Antoine Griezmann would cost in the range of £85 million. Torino sought after forward Andrea Belotti would cost almost the same amount. PSG defender Marquinhos would cost close to £60 million. French teenage sensation KylianMbappe could go for over £90 million. All very expensive deals after the amount splashed last year.
With Rodriguez competing with the likes of more favoured Cristiano Ronaldo, Gareth Bale, and Isco, he would likely accept a new challenge. In deep lying roles, Zinedine Zidane prefers Toni Kroos and Luka Modric, limiting the options for Rodriguez. Madrid would never let him go for anything less than their valuations would be in the £40-60 million range. United would want to tread carefully after getting burned in the Angel Di Maria deal. The 25-year old holds a promising future in England.